The review of my hostel – Hostel Przy Targu Rybnym in Gdansk, Poland
What is Hostel Przy Targu Rybnym?
Hostel Przy Targu Rybnym is one of the oldest hostels in Gdansk and located in in the city center of Gdansk.
Homepage
Hostelworld
Hostelbookers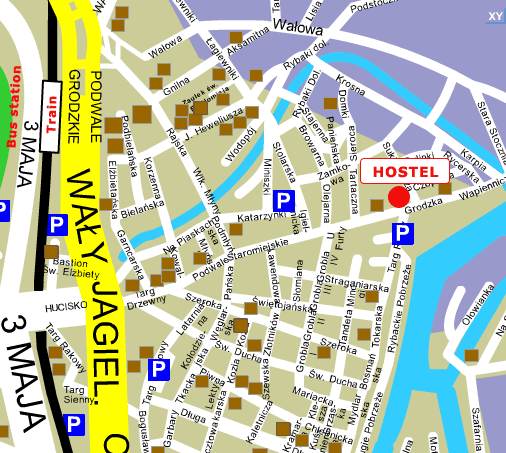 Reviews by others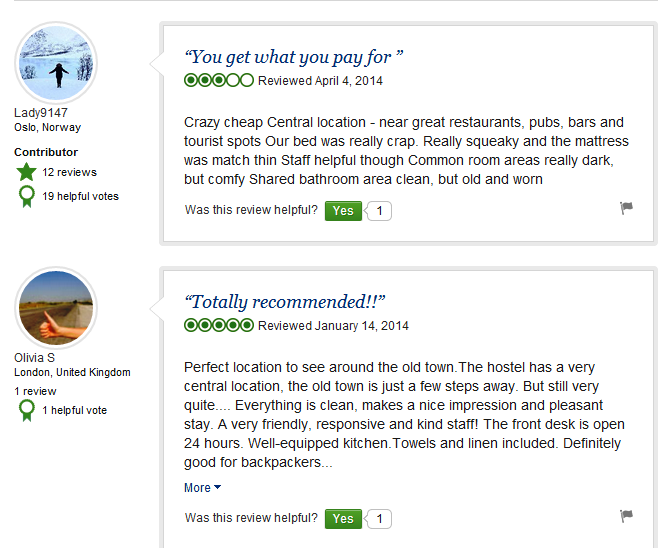 Homey and friendly atmosphere!
The hostel is red-colored, brick walls, and has many personal items in the lounge, creating a homey and friendly atmosphere than business. You feel being welcomed as a guest than a customer.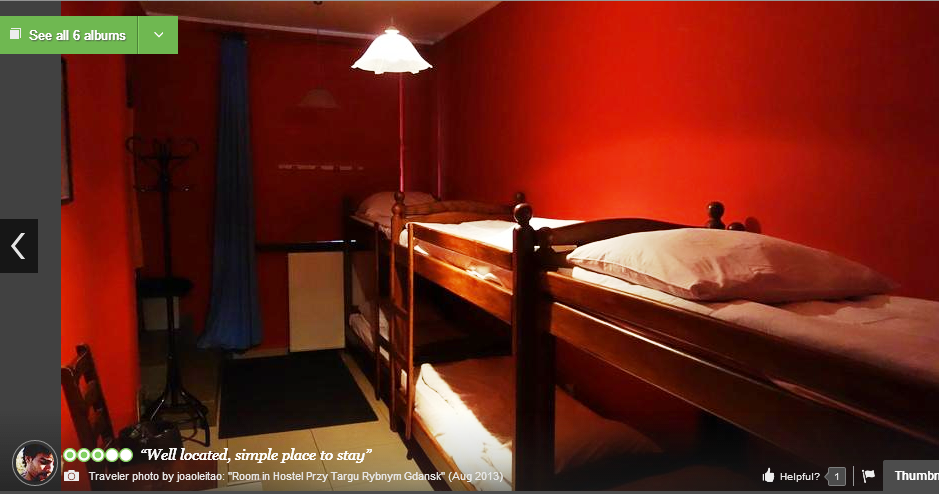 Many nice guests in hostel.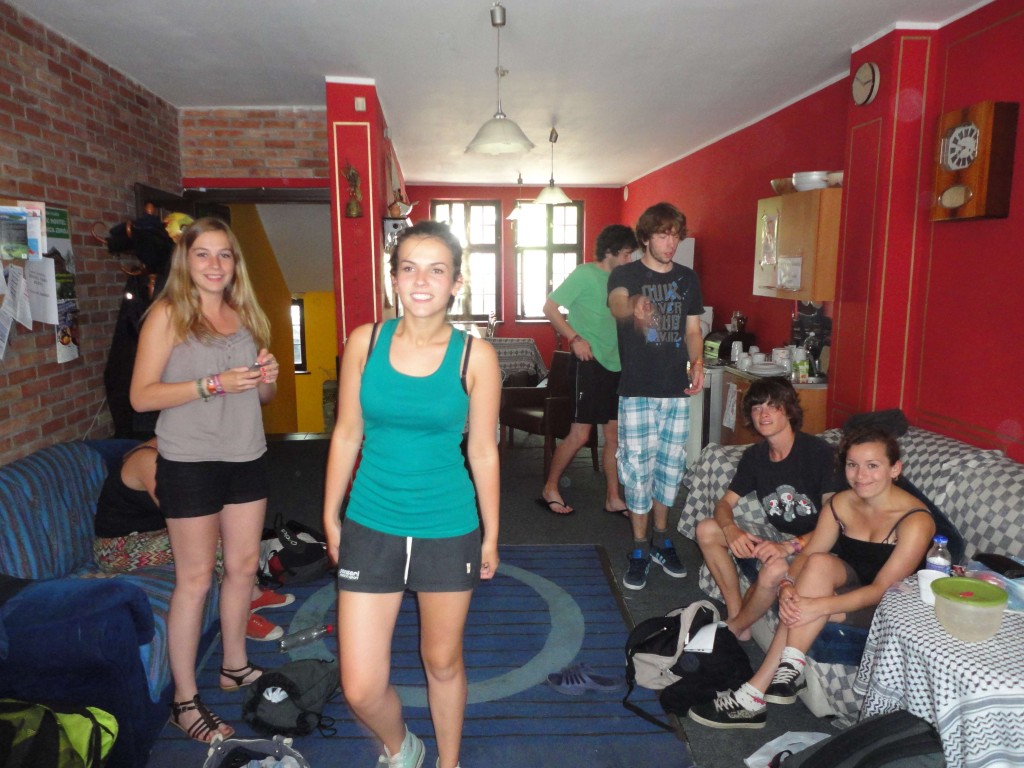 The hostel is continuously renovated by a professional house-engineer, Mr. Jacek.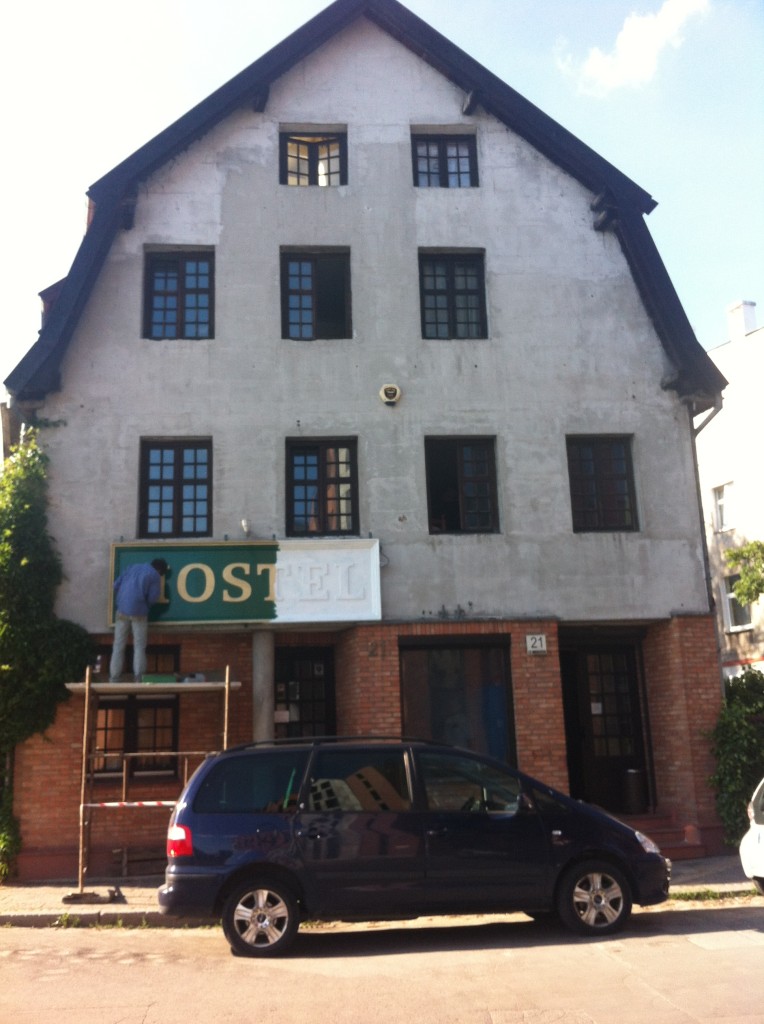 Most other hostels in Poland are well stylized;  The design is clean and clear yet a bit too typical and uniform. This means they are decent but too much business-like.
Best location
The hostel is right in front of the seashore and Hilton Hotel.
It is 5 min north from the main street (ul. Dluga), and 8 min east from  the main train station (Gdansk Glowny).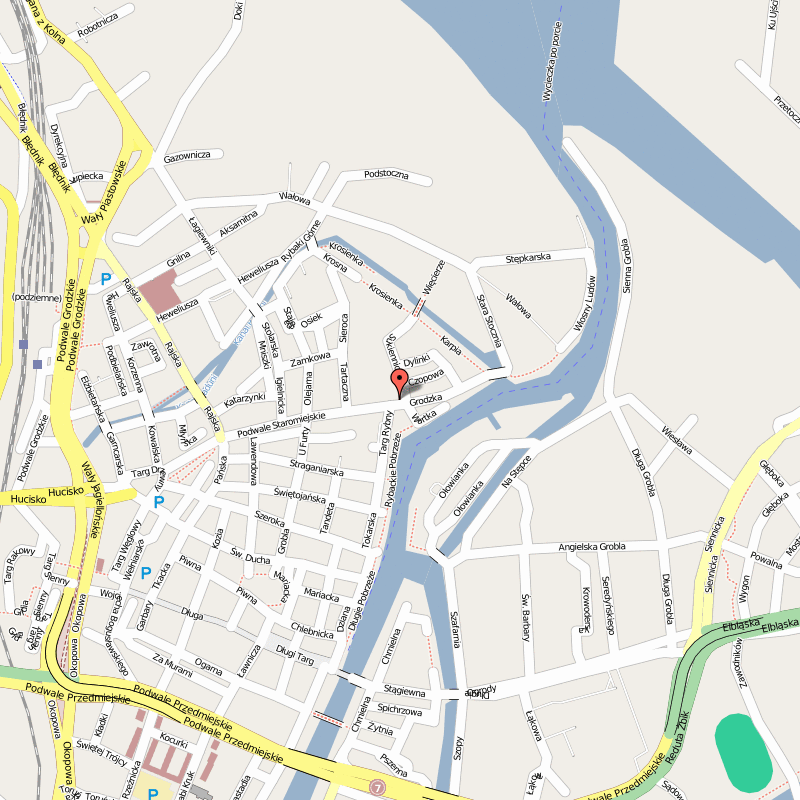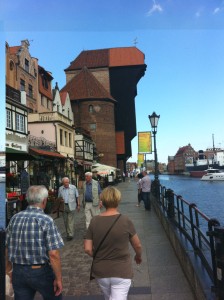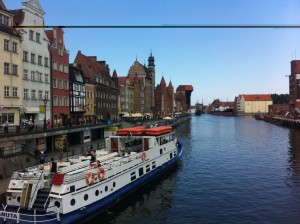 Cheapest price in Gdansk
25 pln in winter and 35 pln in summer (dorm).
30 pln in winter and 40 pln in summer (private).
A long-stay discount is offered by a discretion of the owner, but depends on his feeling.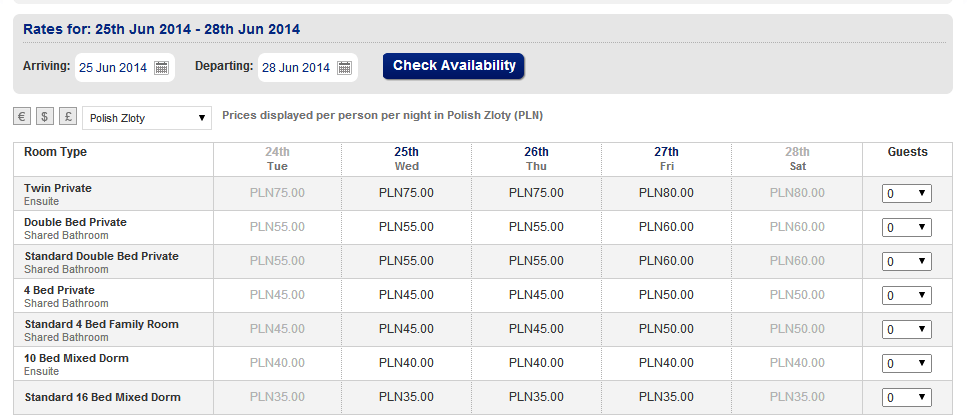 A lot of different types of Room
The hostel is 4 story building and has 15 different rooms.
Room Type

–
Twin Private 

Ensuite
Double Bed Private 

Shared Bathroom
Standard Double Bed Private 

Shared Bathroom
4 Bed Private 

Shared Bathroom
Standard 4 Bed Family Room 

Shared Bathroom
10 Bed Mixed Dorm 

Ensuite
Standard 16 Bed Mixed Dorm
Parties
Erasmus or high school students have parties in 16 beds dorm occasionally.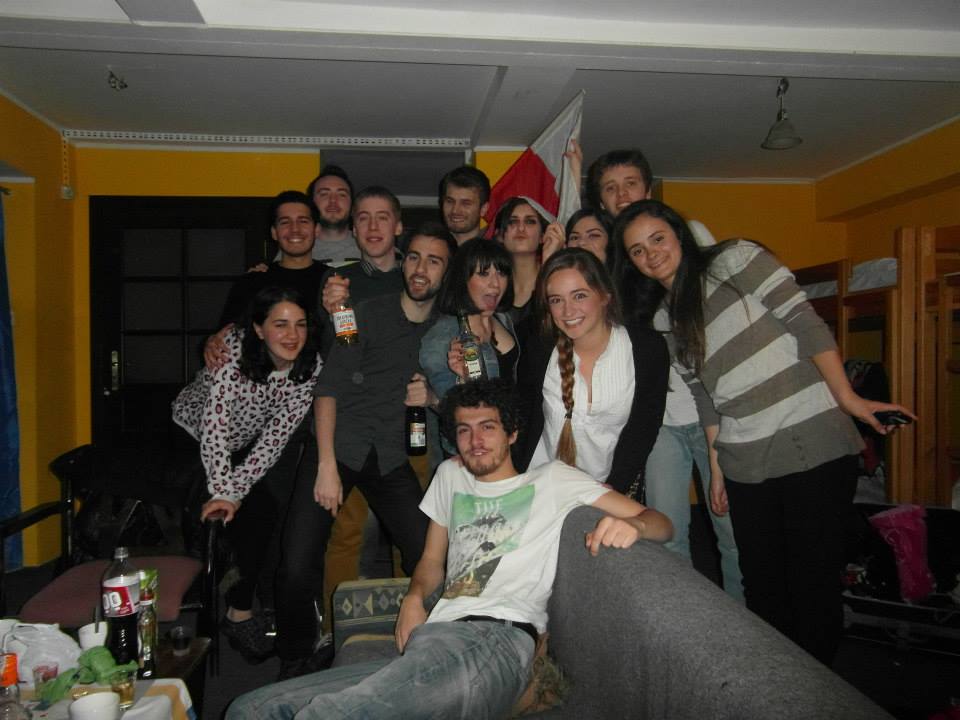 Private owner
This hostel is privately owned, not by a company.
The owner can speak Polish, English, German, and Russian fluently. WOW!
He is sociable, friendly, and love local beer and vodka.
He likes Japanese people and green tea.
He runs another hostel called Baltic Hostel in Gdansk.
Others
Towels, iron, hair dryer for Free
Free Wifi
The map of Gdansk and the sight-seeing info for free
Microwave, kettle, sandwich maker, egg steamer for free
Bicycle stalls for free
Parking area for 10 pln
Laundry service for 10 pln
Attentions
A homey hostel is not perfect for those who demand delicate services.
Lockers are available but there is no personal one.
The heater is working when it is cold, but not all the time in Winter.
The internet wifi cannot cover the 4th floor.
No gorgeous interior or equipment. Rather, every room is simple and classic.
No sign board of hostel. It just says "Hostel" because the hostel is the oldest.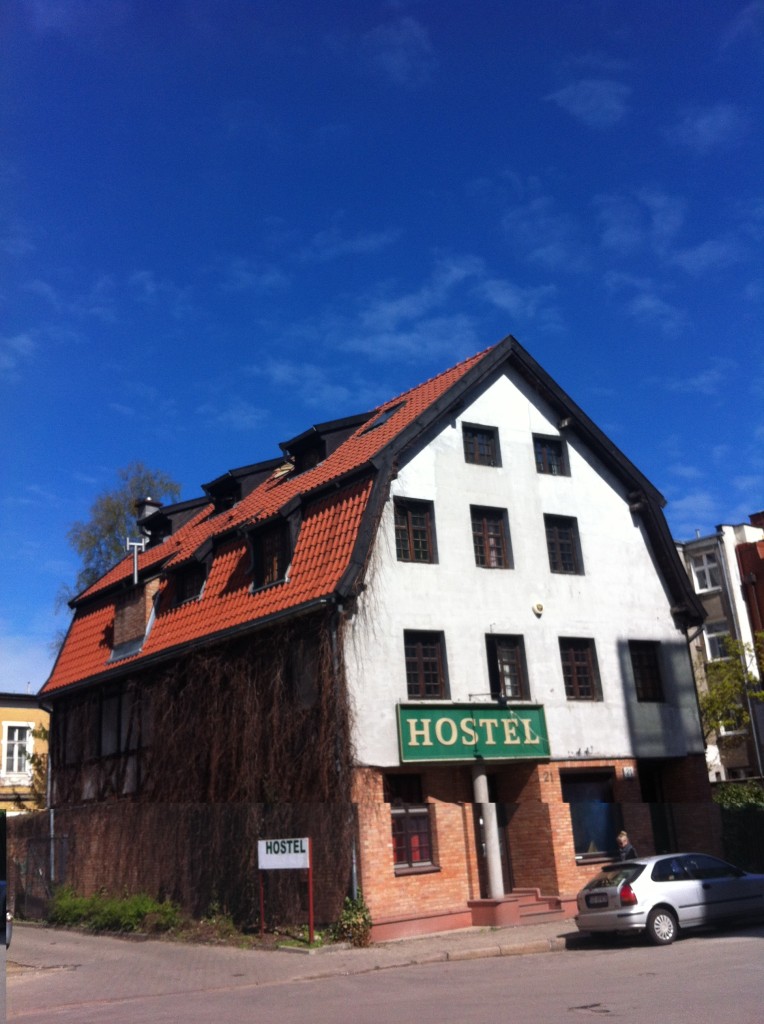 No fire in the kitchen.
Breakfast is not included but has the best bakery store in 2 mins from the hostel.
---