Life in hostel – The Pros and Cons
Motivation
Have you ever considered living in a hostel rather than a flat?
Do you know what are pros and cons?
I would like to write my perspective in this article.
My hostel experience
I am living in hostels for more than 1 year.
Hostel Przy Targu Rybnym for 9 months. (Gdansk, Poland)
Cossack Hostel for 80 days. (Lviv, Ukraine)
Youth Hostel for 1 month. (Olsztyn, Poland)
Corner Hostel for 1 week. (Wroclaw)
Globe Art Hostel for 1 week. (Krakow, Poland)
Let's Rock Hostel! for 1 week. (Krakow, Poland)
Irene's Hostel for 4 days. (Suceava, Ukraine)
Dizzy Daisy Downtown Hostel for 1 day. (Krakow, Poland)
Cat's Hostel for 1 day. (Lviv, Ukraine)
La Guitarra Hostel Gdansk for 1 day. (Gdansk, Poland)
Youth Hostel for 1 day. (Opole, Poland)
Hotel Relaks for 1 day. (Olsztyn, Poland)
Pros
1. You can meet a lot of travelers.
Most travelers are interesting and sociable. I met many people who have expert knowledge of different countries, about their jobs, and hold analytic insights into this miraculous world. Most of them are also interested in hearing something about you. They may even be helpful in the future when you launch some school or business project. Especially you have this kind of opportunity in a dorm room rather than a private room. Thus, it would be a great opportunity for you to brush up your sociability while expanding your knowledge on this world.
2. Most hostels are located at the best location in the city.
Many hostels are at 5-10 mins distance from the main station, the city center, supermarkets, and the amusement area. You can reach every important spots quickly and do not need to pay for transportation fees.
For example. I am currently staying at Hostel Przy Targu Rybnym (Gdansk, Poland), which is 1 min to a touristic river-side walk, 5 mins to the center of the old town, and 5 min to the train station on foot. Thus, it is quite possible to save a lot of time and transportation cost by choosing a hostel in the city center.
3. Hostels are clean and well furnished.
Everyday, employees clean rooms, beds, floors, and bathrooms.You can always live in a clean environment and save cleaning time and cost. Also, many hostels are well furnished.
4. You can go out with others easily when you want.
You can go for drinking, clubbing, sight-seeing and other activities at anytime easily together with other travelers in a hostel.  You can easily find some travelers who are also seeking leisure opportunities than finding someone in a flat. I have actually never got trouble of finding someone going out with me for drink during weekend since I just go talk to somebody in the lounge of my hostel when I feel like so. Thus, you would be never got bored for your leisure time.
5. Hostel staff will be your friends.
There are a lot of fun to spend time together with others. You can make more friends of hostel staffs or other travelers at hostel than living in a flat where at most 3 or 4 persons are living. You may become better off mentally when you are surrounded by others.  As for myself,  I am writing my book for long time and sometimes becomes sick of it. However, I can quickly get it over because I talk with my hostel staffs about my book or hear something from them. Thus, you would feel better off by being surrounded by hostel staffs and travelers.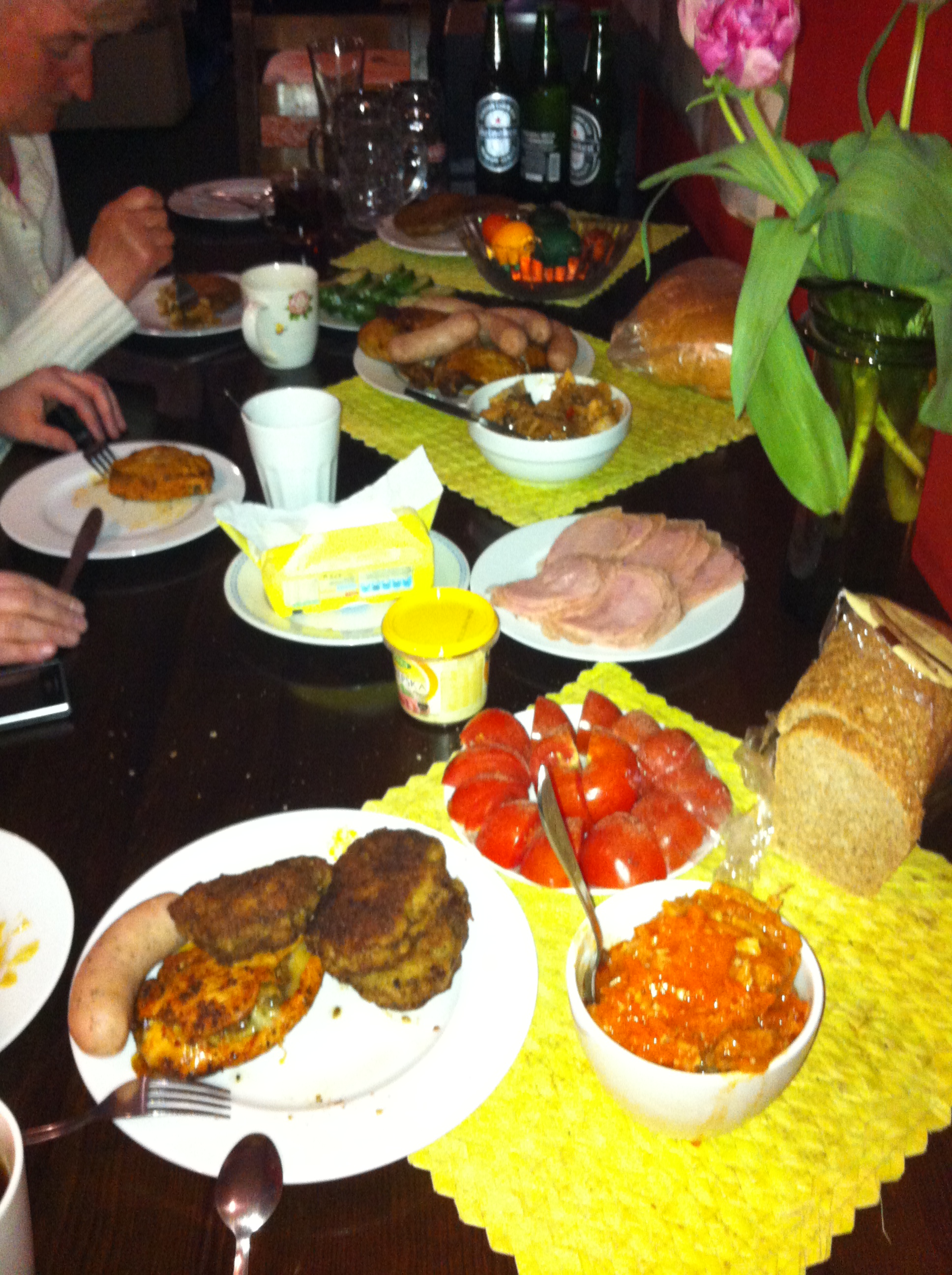 6. You can flexibly change your living place.
You can move out to other places when you want flexibly. You usually have to pay for a fee at daily basis and can check out at anytime unless you make a long-term contract with your hostel. You may move out to other places for different reasons such as because you just want to change a living environment, you may have an expiration on your visa or passport or find a new job. Thus, flexibility in your living would be helpful.
Cons
1. Expensive, especially if you opt for a single room for short days at the best season.
A single room at the best season for short days in hostel would costs 2 to 3 times more than renting a single apartment. Best season should be summer in Europe. But there are several tips to lower the price if you live in a hostel for long term.
– Choose cheapest hostel.
– Negotiate for long-term price.
– Choose a dormitory bed.
– Choose off-season. It should be winter in Europe.
I am currently paying only 6.6 US dollars per day (200 dollars per month) for a dormitory bed whether it is summer or winter. A minimum rent price of any kinds of room in Poland costs like 200 dollars per month. Thus, you may be able to live in a hostel as cheaply as a flat.
2. Less privacy is secured in hostel.
It is rare that you can secure your own kitchen, bathroom, shower room, and bed unless you pay high price. For example, some guy may disrupt your sleeping in a dorm room intentionally or unintentionally (i.e. snoring) or may steal your items in the bag, food in the common fridge.
However, during my stays in hostels for more than one year, I did not suffer any serious disruption or theft. Only my beer bottles were stolen from the fridge and some Spanish guys in Krakow disrupted my sleeping.
Moreover, you are able to prevent it by making use of lockers or storage rooms offered by your hostel. If Spanish people disrupts your sleeping as well, go talk to receptionists right away. If some guy make a big snoring noise, you can go talk to a reception and they are usually willing to change your room that night.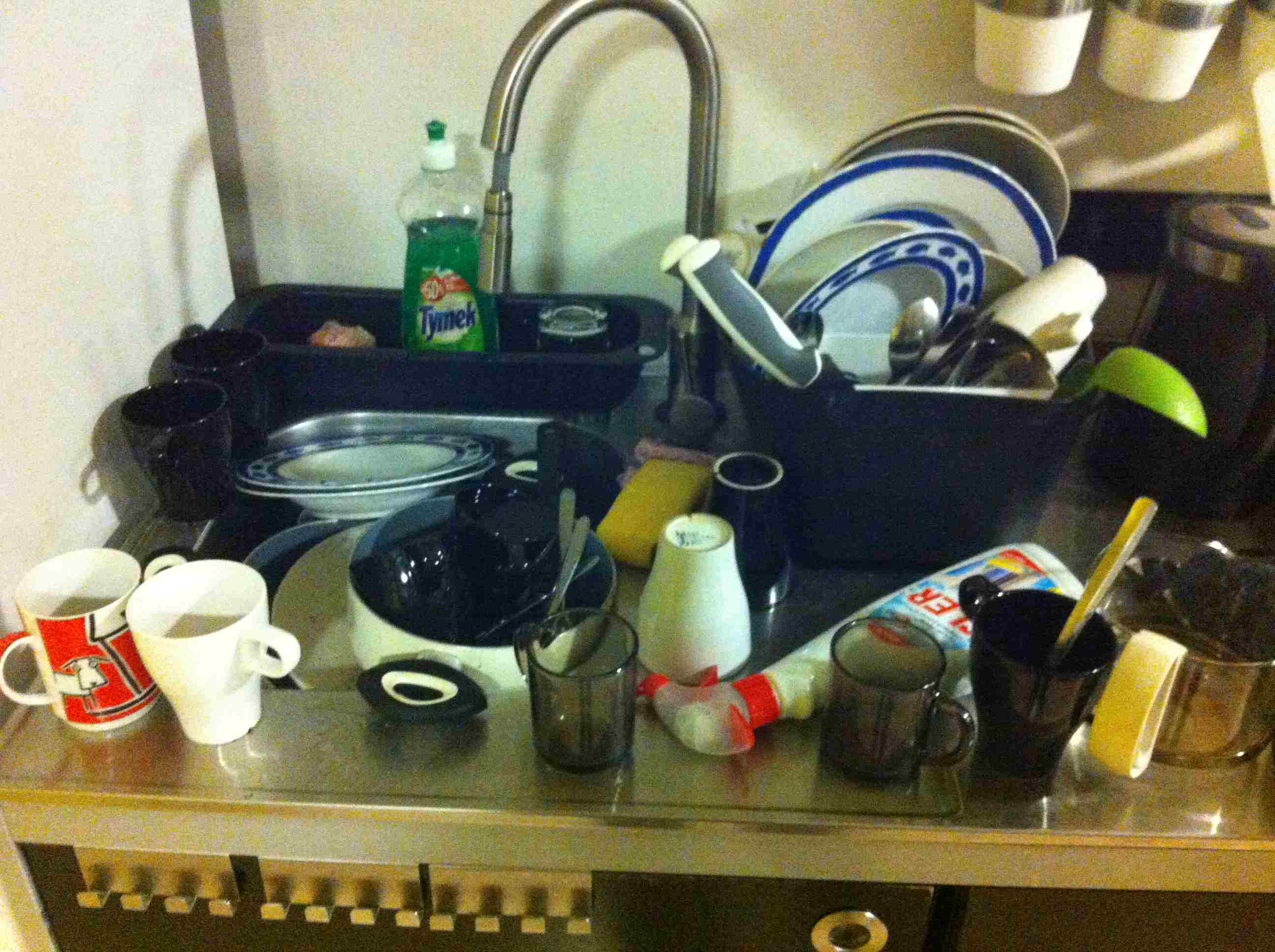 3. Booking would be full.
Most hostels keep your bed if you let them know that you stay there for long time. But some busy and business-like hostel may take out your bed if you did not reserve your bed in advance. Or you may have to change a room occasionally because of other new guests. As for myself, I sometimes have to change a room when a group of people need to use my dormitory room.  However, you can get used to it and find it a good opportunity to review your luggage and discard what are not really needed for compactness.
 4. Some bad guys may ruin everything.
This is rare but would happen in the long run. Some guests come with some special purpose such as stealing other customers baggage, disturbing others' sleeping, messing everywhere around, and so on. Most guests are really nice for you but you may see 1 or 2 out of 100 guests who are quite malicious and evil.
---